The beginnings of a painting I started in high school. I tied it to the roof of my car for my F.I.T. interview. They said yes.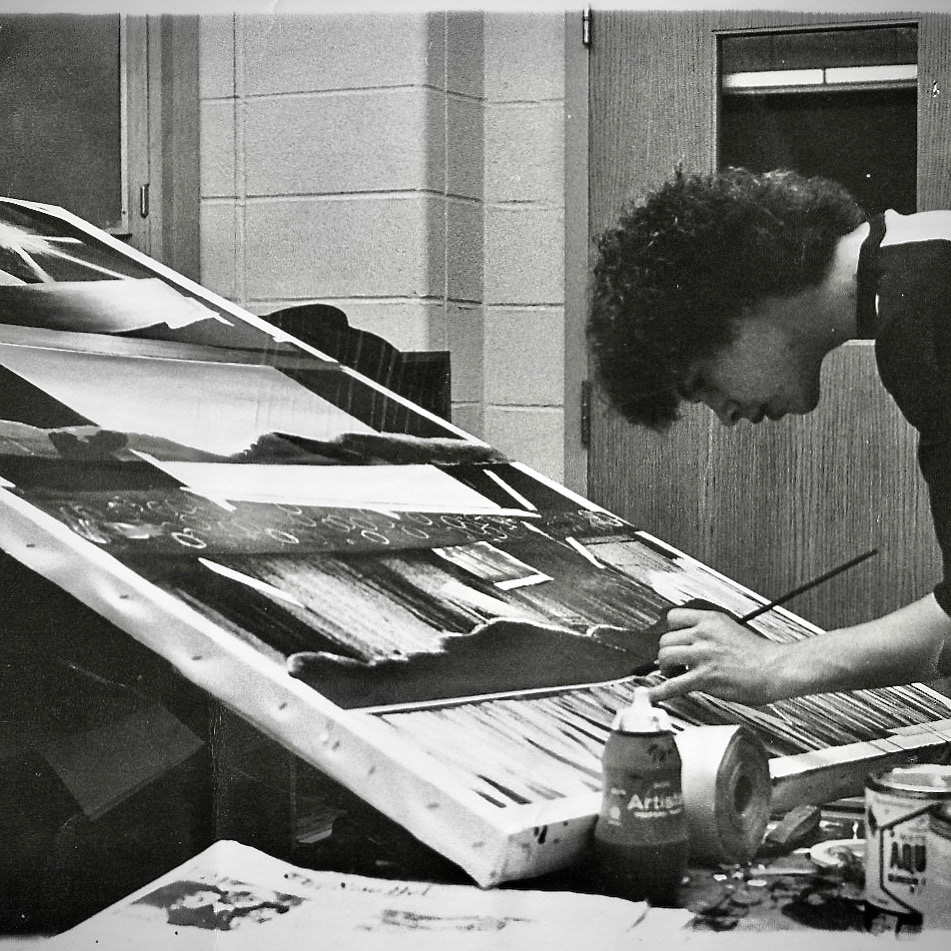 In 1983, while working at "Adam Art Center" in Port Washington, Lynn Stayton-Eurell  from "The Music Paper", who would come in every month looking for presstype, xacto blades and bestine, asked if I want to work in the basement of a haunted house, behind the Compugraphic machine, under some asbestos pipes. There will be long hours, lots of deadlines, loud music, all kinds of chemicals, and after you do the press check, you'll probably have to deliver bundles of printed papers to ALL of the studios in Manhattan. Every month. How could I say no?
1987 - Waiting for Illustrator to load on the new Mac Plus @ CMP! 
8MHz baby! 
Kerry always captures the best moments